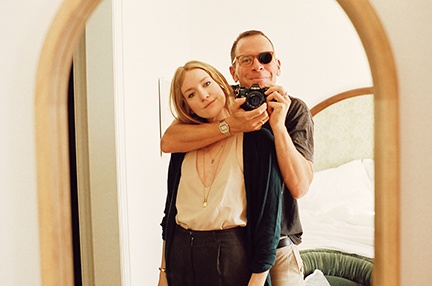 Contact
Theo + Theresa Morrison

Representation
2D Creative

Theo + Theresa Morrison are a Portland, Oregon-based photo team specializing in lifestyle, hospitality, and portrait photography. We met as assistants in 2008 and partnered in life and work soon after. With over a decade of collaboration in advertising, editorial, and corporate settings, we love helping brands tell the stories that connect them to their clients.

From concept to execution, we love teamwork. We generate our best work through active partnership with our clients, colleagues, and subjects. As a duo, we lean into the synergy of our distinct perspectives and complementary strengths. Our ideal rhythm is a dance, trading back and forth between planning and active capture, balancing strategy and spur-of-the-moment opportunities. Whether shooting quiet interiors or playful portraits, people are at the heart of what we do. Our goal is to create sets that are authentic, energetic, inspiring, and safe. We know our energy directly impacts one another, and it also translates to the quality of the visual stories we tell.
Over the years we've been based in New York, California, and now Portland, Oregon where we are enjoying being closer to family. We love working locally, but we also love to travel for our clients. If you'd like to connect, please reach out to us or to our photo agents Lisa and Shauna.